Dicker Data and Microsoft invest in future of IT industry via their Student Internship Program, pioneering opportunities for the future of ICT with University of Auckland ICT Graduate School.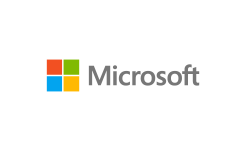 With the skills shortage and Covid-19 lockdowns across the globe New Zealand businesses are becoming fast adopters of internship programs. As the world's fastest growing industry, the Information and Communications Technology (ICT) sector is in high demand for new talent and evolving skills.
Dicker Data, Microsoft New Zealand and University of Auckland ICT Graduate School took part in the Student Army internship program that is paving the future for students in the ICT industry. Driven by Microsoft, the initiative helps students develop a professional aptitude within Business Applications and Power Platform capabilities and establish personal skills – all the building blocks that set students up for success and employment opportunities.
The 10-week, full-time (400 hour) programs take place twice a year from July to October, and again November to February with students who are on track to complete their Masters in ICT. For the most part students entering the Master's program have either completed an undergraduate degree in Computer Science or a related field. Students from non-ICT backgrounds completed a Postgraduate Certificate in IT prior to commencing the Master's program.
Student Army trained on Microsoft Power Platform and Dynamics 365 solutions
The Student Army program commenced with a week-long training session. Hosted by Microsoft NZ, students developed a deeper understanding of Microsoft Power Platform, while Dicker Data's Dynamics 365 (D365) team facilitated the training of D365, Common Data Service (CDS) and Customer Insights.
With Microsoft Power Platform, students learn business intelligence, app development, and app connectivity software applications, while the D365 training focussed on cloud-based Enterprise Resource Planning (ERP) and Customer Relationship Management (CRM) systems. Students gained skills to analyse data, build complex business solutions, automate processes, and create virtual agents with easy administration and robust security.
Josh Te Hira , Dicker Data, "Microsoft Power Platform and D365 empowers students to access industry-leading technology and develop the skills required to build end-to-end business solutions. This invaluable knowledge equips them with the ability to view organisational insights with a 360-degree view and strategically apply solutions required for various businesses cases with more intelligence and less complexity."
Upon completing the training course, students undertook a written fundamentals exam assessing their Microsoft competency, and obtained a Power Platform Fundamentals (PL-900) certification.
Supporting the future of the IT industry
Trained, and officially certified, students were assigned to work onsite and directly with Dicker Data partners who had expressed interest in the program, an opportunity to apply their academic learnings into real industry practice.
Amelia Reinecke, D365 Business Developer Manager at Dicker Data said, "It was inspiring to see the Dicker Data team embrace and invest in the future talent of our industry through the Microsoft Student Army Program. Students developed life-long skills and had the opportunity to work directly with our partners to develop PowerApps and Model Driven Apps. What was more inspiring, our partners were enthused by the initiative and openly welcomed our students."
Internship programs empower organisations to build a pipeline for future employment, while supporting the future of the IT industry, giving current students the opportunity to gain experience and work on projects, beyond the classroom.
Students expand training beyond theory and into practice
Dicker Data partner DS Consulting an IT, Accounting and Consulting solutions firm, welcomed our graduate Mark Mo, Master of Information Technology Honours, The University of Auckland. Chris De Silva, Director, DS Consulting said, "I took part in the internship program as we believed it was a great initiative that timed in well with a client project we were working on. Mark helped us turn a long-standing idea into a workable solution in a short period of time. He took our brief outlining key requirements and created a Model-Driven App within Microsoft PowerApp that's since been a company game changer."

Before July 2020, DS Consulting focused on IT, Accounting and Consulting Services, without any D365 applications. Mark said, "During my internship I was given the opportunity to put theoretical knowledge into a real project and create a Model-Driven App on the D365 non-for-profit Accelerator. This involved drawing on business process diagrams and experience the D365 CRM system come to life. Communicating directly with DS Consulting's customers helped me develop confidence, interpersonal and communications skills."
Leveraging D365 capabilities, intelligent business applications and AI-driven insights, Mark enabled DS consulting to automate, deploy and manage internal, mobile, and paginated reports, implement SQL Server Reporting Services (SSRS), eliminate data silos, streamline and secure data import and cleansing, and assist with Documented System User Guide and UAT Documentation and even Tax Certificates for members.
Chris added, "Since adopting D365 we've experienced significant efficiency and established consistent repeatable and automated processes, and efficiency with making clients compliance process seamless. Mark performed above expectation."
A true testament to the success of the Microsoft Student Army Internship Program, Mark was offered a permanent role with DS Consulting and is now involved in several Power Platform projects.
Student Army intern builds successful resourcing solution Life Care
Also participating in the Student Army program was Dicker Data's customer and specialist workplace training and health services company, Life Care Consulting who welcomed Anna Jacob from The University of Auckland.
Jo Pennell, General Manager, Operations, Life Care Consulting said, "Being in the IT sector myself, I understand the value of skills obtained from practical experience across various business requirements. We welcomed Anna from the Microsoft Student Army program to help us work on a project the business had long been waiting to complete. This was a great opportunity for Life Care to get this piece of work across the line while simultaneously providing a work and life experience for a new graduate."
Working on a Power Business Intelligence (Power BI) report for Life Care Consulting, Anna utilised her skills in Power Platform to integrate cloud-based Customer Relationship Management (CRM) solutions to Life Care Consulting resources, capacity, and business processes. With automated and interactive reporting software and greater visibility of information, Life Care Consulting improved resource planning, analysis and decision making. This ultimately boosted employee productivity, management, and operational excellence.
Anna said, "The opportunity to work on a D365 project and instantly see outcomes from a real business perspective helped me develop critical and strategic thinking, interpersonal skills, and experience the true power intelligent systems have on business processes. I was able to see the link between smart IT solutions to tangible business outcomes."
Jo added, "Since engaging Dynamics 365 we've improved how we review, manage and utilise our internal resources. We've experienced an increase in business knowledge, better monitoring across the business, and most of all a deeper level of transparency on resourcing and our ability to distribute work evenly across our team."
Anna was offered a permanent role with another Microsoft partner and is now involved in several Power Platform projects.
Student Army Success Stories
Over the last 12-14 months the Student Army Internship program had 6 students involved and 5 out of the 6 have been offered a contract or permanent roles within the Microsoft Partner ecosystem. In a year where uncertainty was the only constant thing this is a great result for all parties involved. I would like to thank Microsoft NZ, University of Auckland ICT Graduate School, and all the partners and customers that contributed in the program. We hope that the 2021/2022 will bring even better results.
To learn more about the Student Army Program or the Microsoft Power Platform or Dynamic 365 contact Amelia at Amelia.Reinecke@dickerdata.co.nz